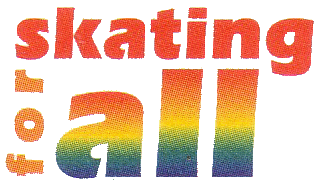 Ice Ability
When and Where?
Every Thursday in term time from 6 - 7pm
Bracknell Ice Rink, John Nike Way, Amen Corner, Bracknell, RG12 8TN
Aim:
To provide the children with an enjoyable and safe atmosphere to develop their learning, socialising and sports participation.
Who can come?
Children from the ages of 5-18 are welcome.
We have a wide range of abilities from complete beginners to children who are successfully working their way through the Skate UK Learn to Skate programme.
We are currently mainly catering for children with learning difficulties usually on the autism scale but hope in the future to expand to support children with hearing and sight problems.
Further information:
- Click here to access and download the Ice Ability Membership form
- Or to discuss any issues/questions please contact lead coach: Charlotte Hester Tel: 07788 253559
or BISC Rep: Penny Clarke E-mail: penny_clarke@icloud.com